Setting up your zMailCloud Account as an IMAP account in Microsoft Outlook

Please Note: These instructions will only synchronize email to Outlook, not calendars and contacts.  To use all features of your zMailCloud Account including calendar, contact, and shared folder sync, please see the following KB article:
To start, open Outlook and go to File > Info > Account Settings > Email account tab > New Account and select Internet E-mail as the account type: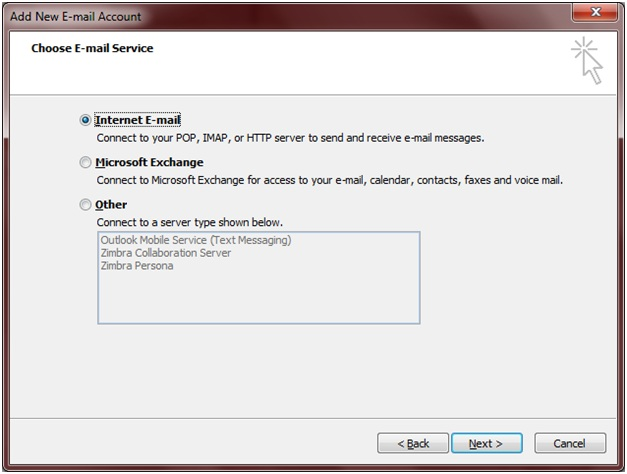 Fill in the appropriate information and put a check in the box at the bottom to Manually Configure Server Settings: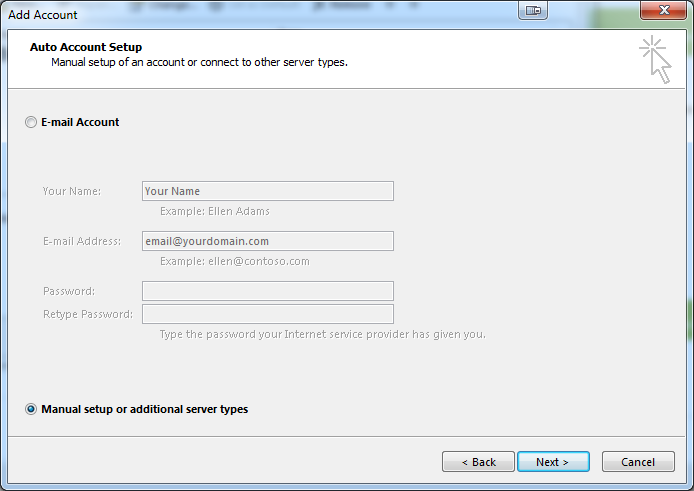 Click Next.  Fill in the your name, email address and select IMAP as the account type.
Incoming Mail Server: yourcustomaddress.zmailcloud.com
Outgoing Mail Server: yourcustomaddress.zmailcloud.com
*If you do not know your custom address, please ask your domain administrator or contact the help desk.
Enter your full email address for your User Name and your email password.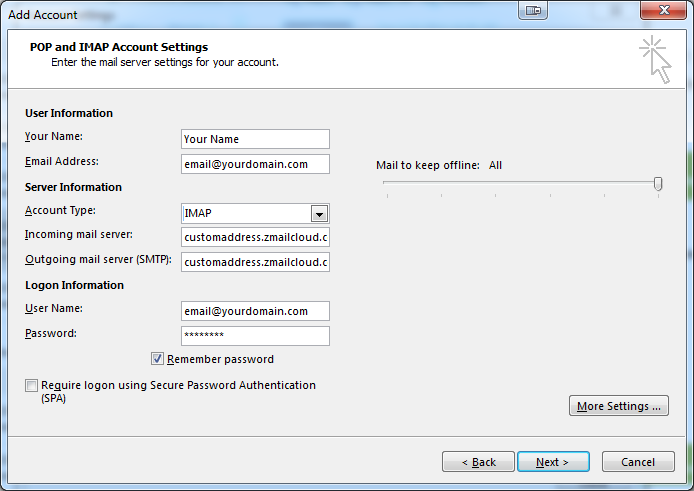 Before clicking Next, click on More Settings.  Then click the Outgoing Server Tab.  Select, My outgoing server requires authentication, and Use same settings as my incoming mail server: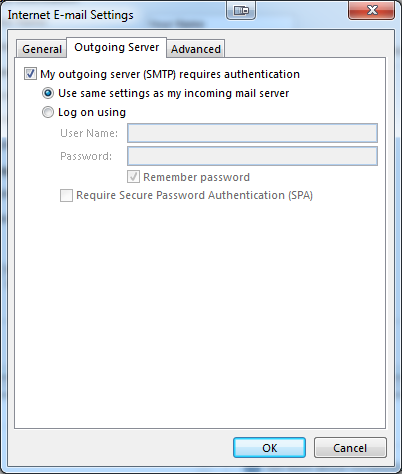 Now click on the Advanced tab.  For the Incoming server use port 993 and select SSL for the encryption method. For the Outgoing server (SMTP) use port 587 with Auto for the encryption method: (Note: Outlook 2003 users may need to use port 587 as the outgoing port with SSL encryption).  Click OK when done making changes: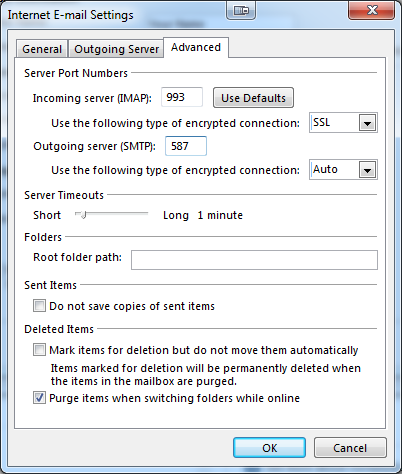 Click next, and Outlook will test that it can access your email and send messages. If both are successful then setup is complete. If it does not work, please review your settings.
If you encounter a question:
1. Open a ticket using the link HERE
2. Please call us at 888-962-4525, x4