Summary
You may wirelessly and automatically sync mail, contacts and calendar to your iPhone. This is also known as over-the-air sync, or OTA sync.  iPhone utilizes a Microsoft technology called ActiveSync. Our zMailCloud servers support push email for the iPhone via ActiveSync.
Backup
Before creating your account, create a backup of your calendars and contacts as well as your iPhone settings.
Instructions
On the iPhone, click the Settings button: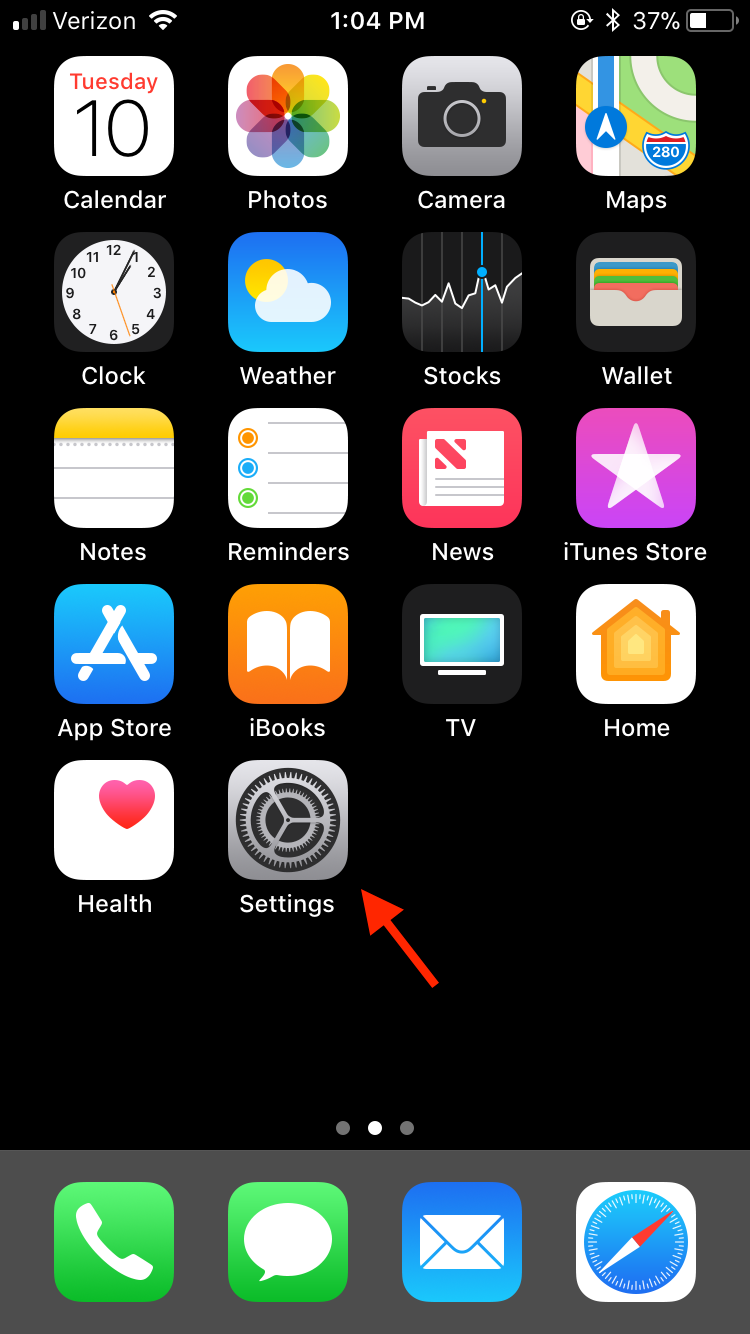 Click on Mail: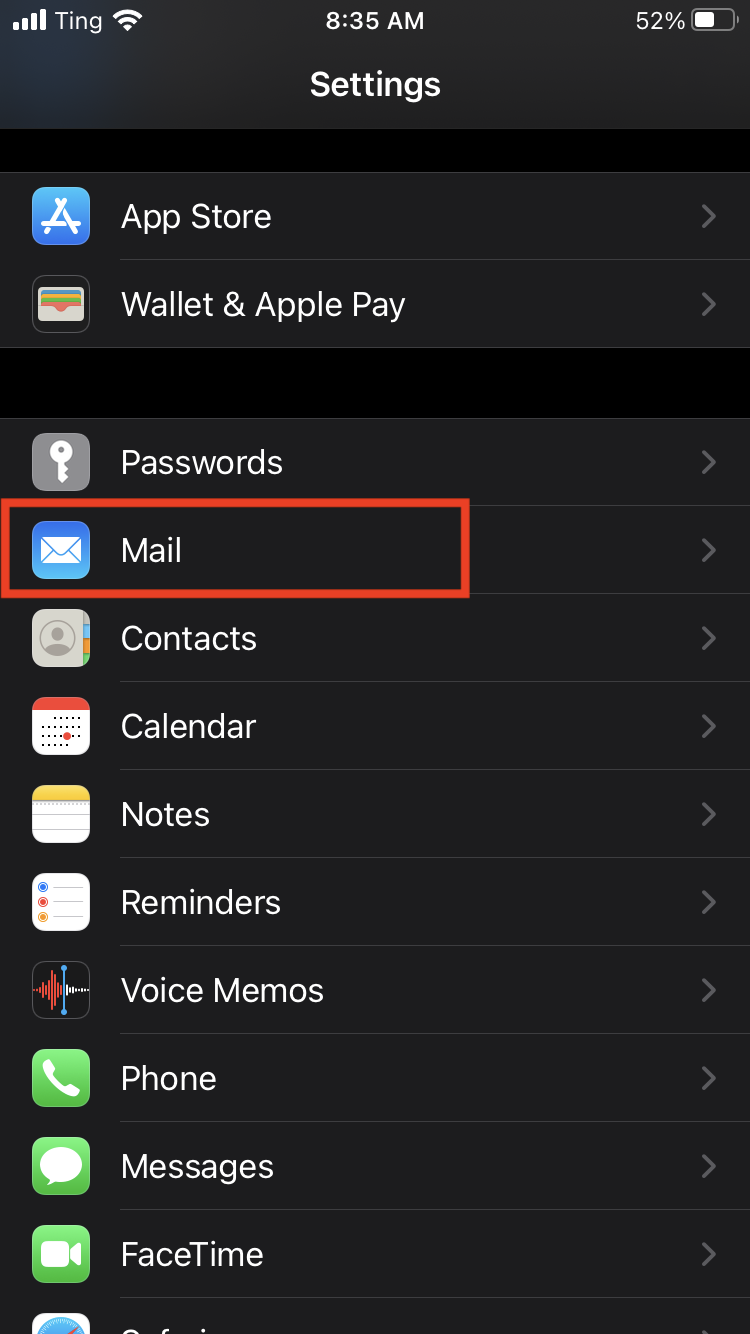 Select Accounts: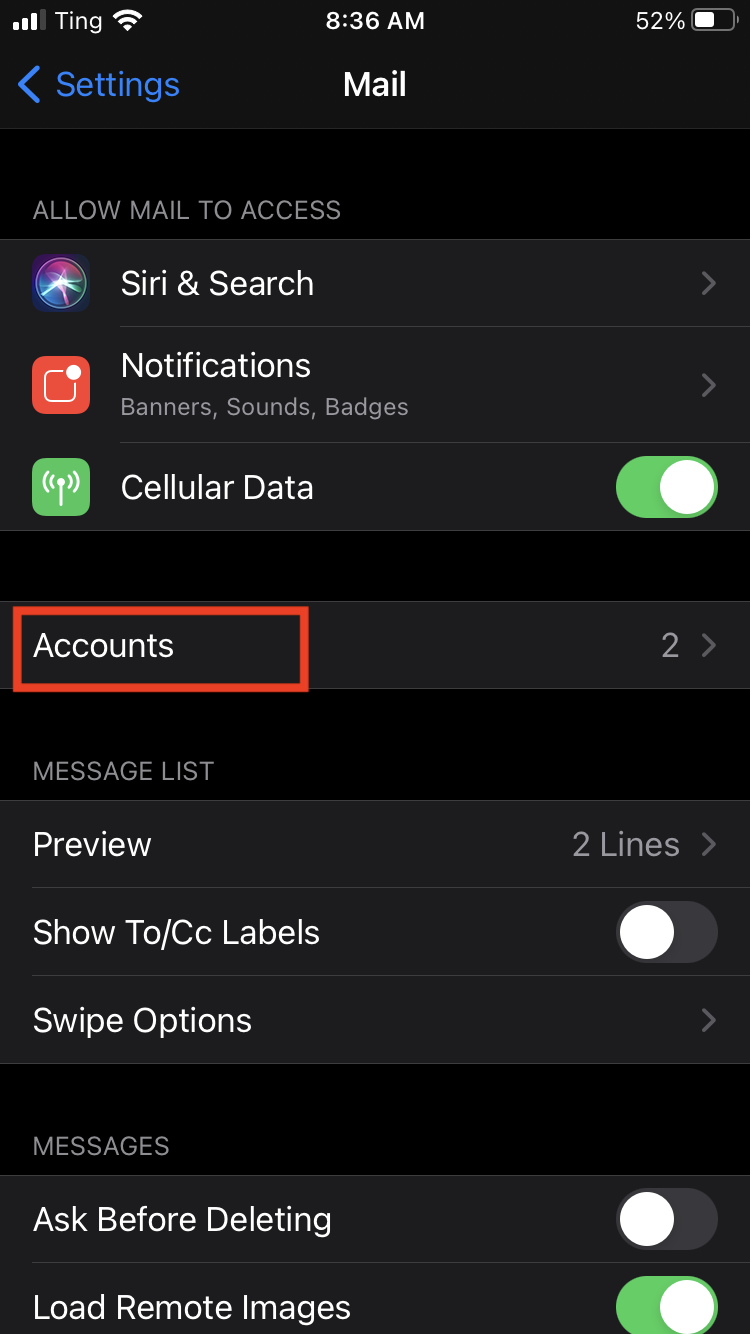 Select Exchange: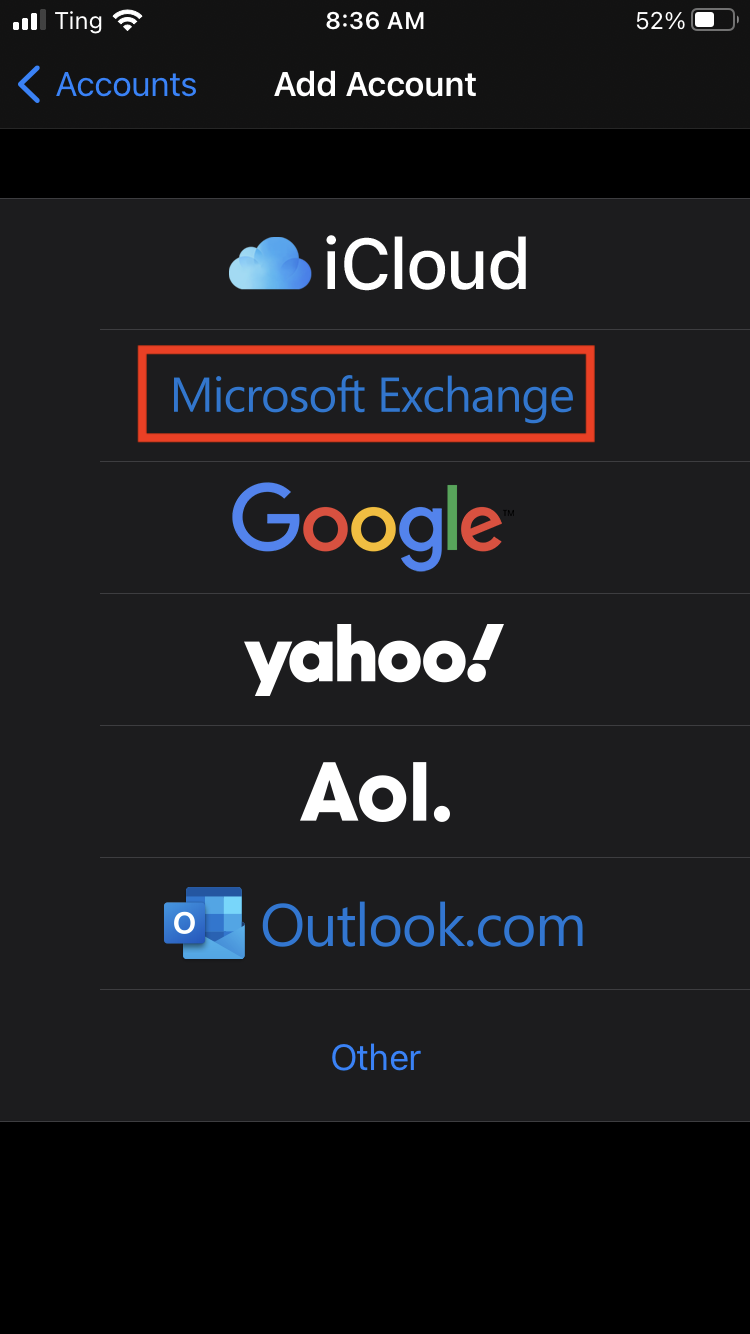 Email address: your full email address
Description: Exchange or your full email address
Select Configure Manually: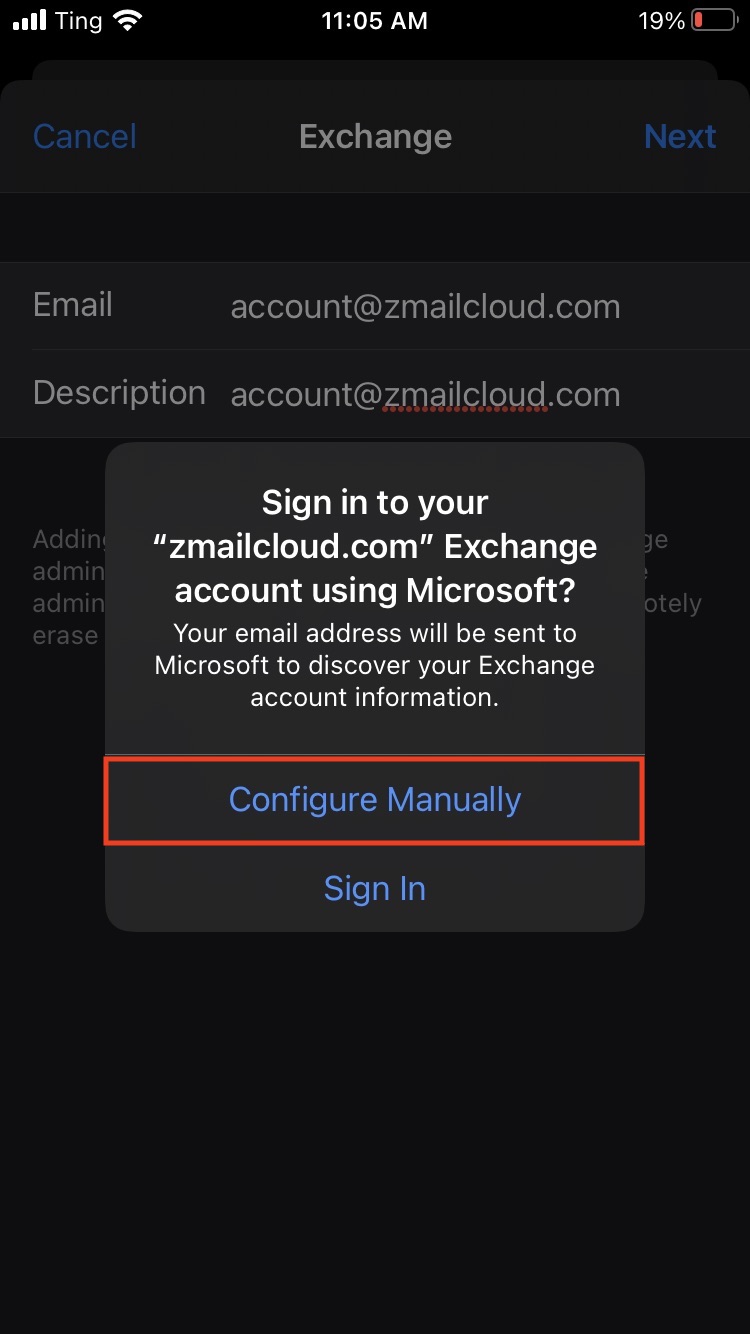 Under the Email section put in your full email address.  For server, replace with your custom server name, usually yourcompanyname.zmailcloud.com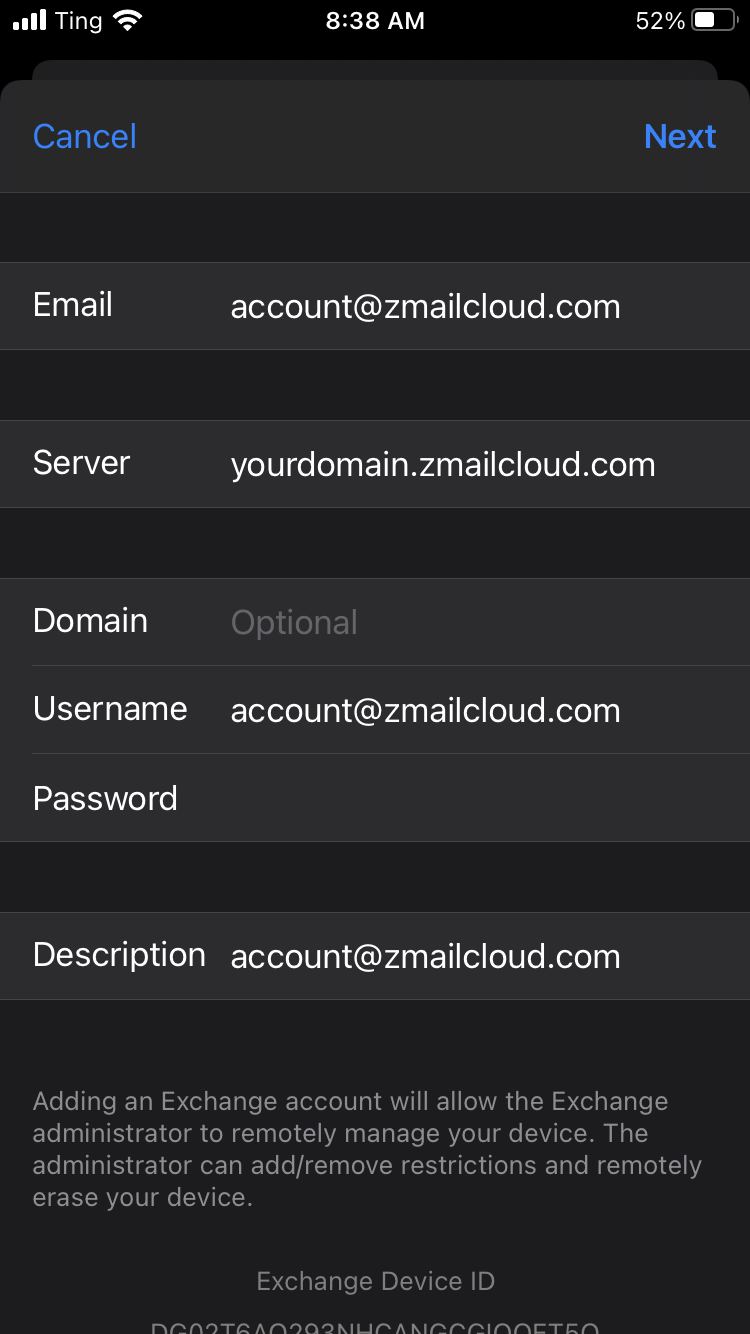 Once you have these fields complete, click the Next button on the top right hand corner.
It will verify the account information.
If account info. cannot be verified, please try re-entering your password and check for your misspellings.
It will then ask if you want to sync mail, contacts and calendars. Select the items you want to sync using the on/off buttons and click Save.  The phone will now pull all your data from the server and will wirelessly sync data from this point.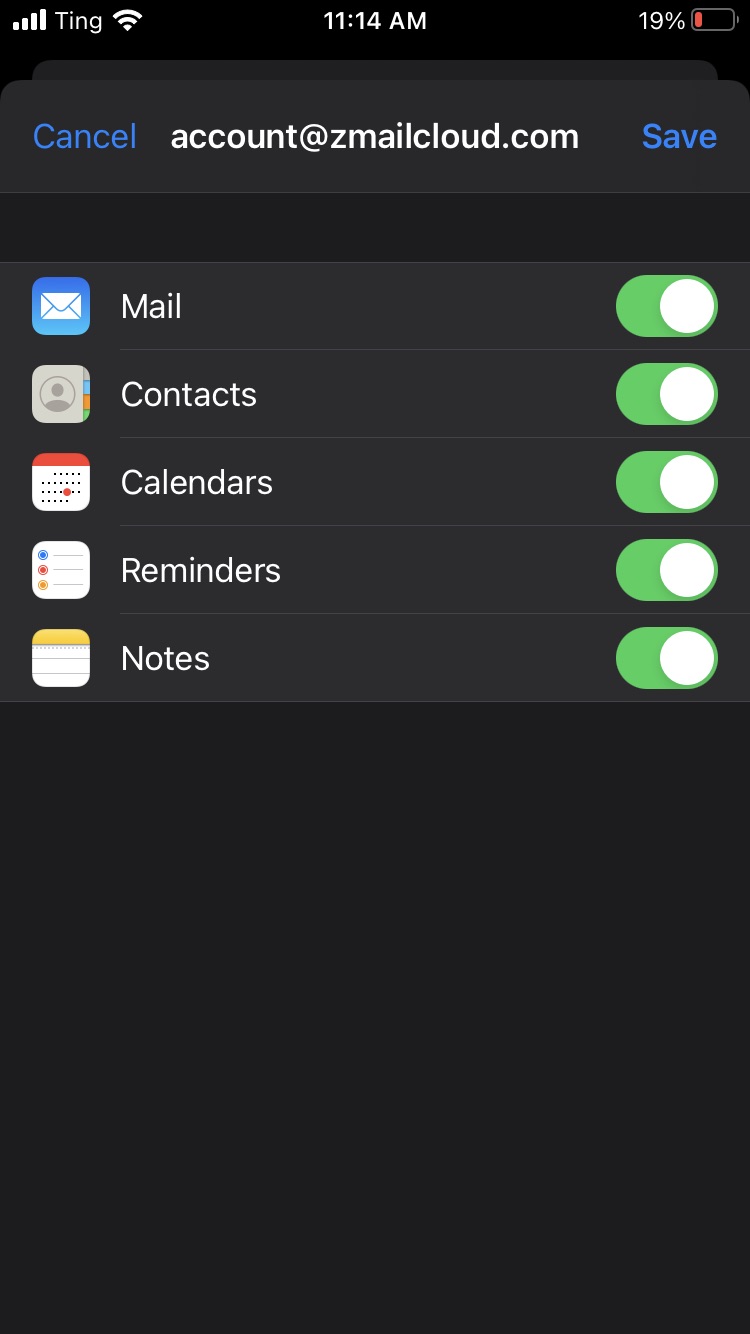 Multiple Calendar Sync
To view multiple calendars on your iPhone, navigate to the Calendar application. In the top left corner, there is a back arrow marked Calendars. Click on Calendars to view your calendars. You can view calendars one at a time by clicking on each individually or select 'All' to view all calendar data.
To view multiple address books ( Groups ) on your iPhone, navigate to your contacts. In the top left corner, click Groups. Under Groups you can choose to view a specific address book of your choice.
A note about your inbox and filtering messages on your iPhone
Many people use Microsoft Outlook/Exchange at work, or some other mail client such as Mail.app, and use its rules system to automatically separate incoming emails into different organizational folders. While the iPhone can see all of these folders, only messages in the INBOX will trigger the iPhone to alert you of a new message.  You can configure subfolders to alert when a new message is received by enabling push on the subfolder.
If you need further assistance, please submit a ticket.